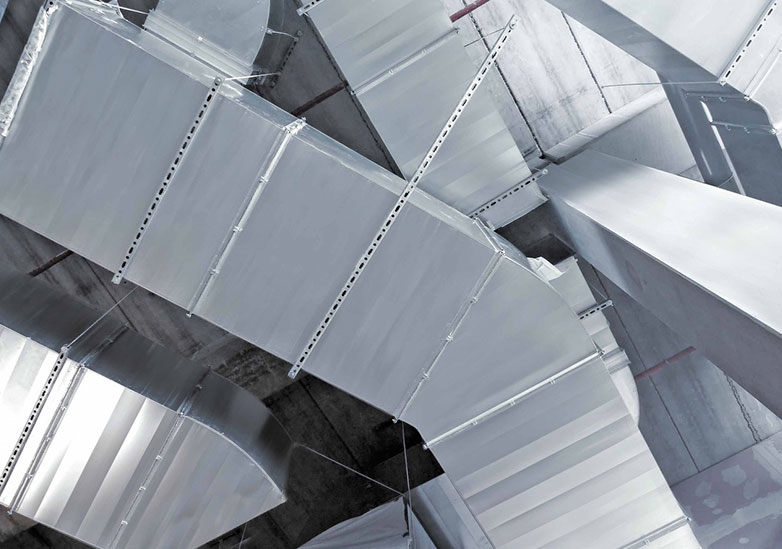 Clean-up Operation
Regardless of application or environment, ductwork ventilation systems should never be categorised as 'fit and forget' and will need regular cleaning and maintenance in order to function properly. Malcolm Moss, president of the Association of Ductwork Contractors and Allied Services (ADCAS) outlines why it's important to schedule regular inspection and cleaning by industry specialists.
As well as the general health risks associated with high levels of dust and particle accumulation, building owners and operators need to consider the fire risk posed by poorly installed or maintained ductwork systems, in particular those sited in commercial kitchens. These systems can easily become contaminated by grease and eventually fuel kitchen fires if left unchecked — its estimated that around 70% of fires in commercial kitchens can be attributed to ventilation systems containing a build-up of grease, oil and other substances produced in the cooking process.
Once a fire of this type takes hold it can be incredibly difficult to contain as it often spreads rapidly through the ductwork system to parts of the building that even trained fire crews would have trouble accessing in a short space of time. This hidden fire hazard may have previously gone unnoticed but in light of a number of high-profile kitchen fires exacerbated by poorly installed and/ or maintained ductwork, several fire and rescue services have now released guidance notes offering safety advice to owners and operators.