ADCAS Guide to Ductwork Cleaning & Access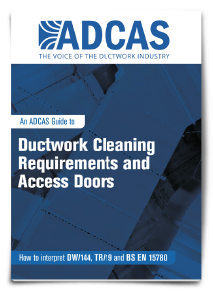 Fire Rated Ductwork Guidance Note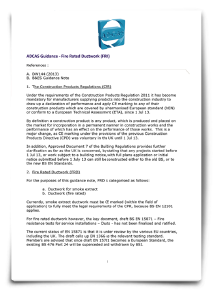 Under the requirements of the Construction Products Regulation 2011 it has become mandatory for manufacturers supplying products into the construction industry to draw up a declaration of performance and apply CE marking to any of their construction products which are covered by a harmonised European standard (hEN) or conform to a European Technical Assessment (ETA), since 1 July 2013.
FIRE DAMPER SELECTION CHART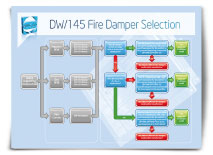 Following the publication of the B&ES's DW145 Ductwork specification, ADCAS has produced this simple selection chart. It is intended to help users make the correct choice of fire damper.
FLEXIBLE DUCTWORK REPORT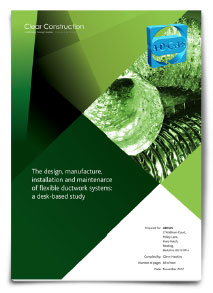 This report aims to provide a comprehensive overview of guidance relating to the design, manufacture, installation and maintenance of flexible ductwork in the built environment.
GET IN TOUCH