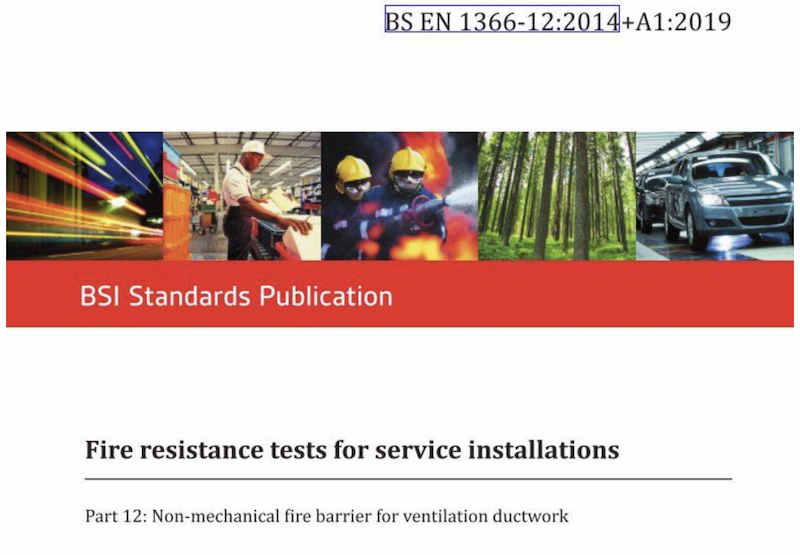 Proposed kitchen extract duct standard rejected
Following revisions to the Standard 'BS EN 1366-12:2014+A1:2019 Fire resistance tests for service installations. Non-mechanical fire barrier for ventilation ductwork', the CEN Technical Committee 127 – Fire Safety in Buildings – contemplated creating a separate standard for kitchen extract ducts and duct that had combustible linings. In order to do this, it was suggested that certain extracts be removed from the BS EN 1366-12:2014+A1:2019 Standard. However, this proposal was rejected by CEN and the content remains in place.
BS EN 1366-12:2014+A1:2019 is a European Standard used in conjunction with EN 1363 1 and EN 1366 2. The Standard is not suitable for testing non-mechanical fire barriers in suspended ceilings without modification, testing fire dampers, or for testing such products as air transfer grilles, as the pressures and flows involved are different and may cause differing behaviour.